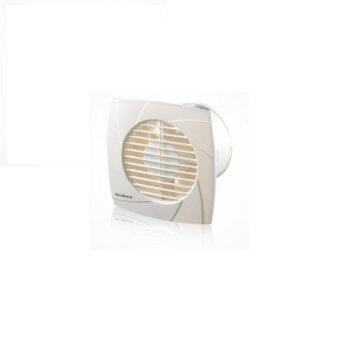 Latest Price: MYR175.00
Brands: OEM
Category: Home Appliances > Cooling & Heating > Fans
---
Product details of Airegard Ventilator AC180 Compact series 180 cfm
Airegard offers the most complete line-up of ventilator in the market to suit different needs and applications. It range from spot ventilators to whole house to balances ventilation. Complete with accessories such as ducting kits and louvers, it makes planning and designing the ventilation system in your home that much simpler.
As the leading brand in the market, our team sales consultants is professionally trained to provide recommendations and advice for yu=our ventilation requirements. More importantly, not only does our range of products come in great quality and extensive warranty, our excellent after sale service has earned us respectable reputation in the industry.
Air though invisible, it is the most basic, life sustaining feature in our life. Therefore, clean air is essential for good health, especially where indoor air is concerned. All of us face a variety of risks to our health as we go about our daily life. Driving in cars, flying in aircrafts, engaging in recreational activities and being exposed to environment pollutants all pose varying degree of risk. Some risk are simply unavoidable whereas some we can decide to avaoid if we had the opportunity to make informed choices. Indoor air pollutant is one risk that you can do something about.
Research show that people spend 90% of their time indoors and a growing body of scientific evidence support studies that indoor air especially air-conditioner room is 10-100 times more polluted than outdoor air. Most people, however, are unaware of the effects that poor indoor air quality can have on their live.
Motor speed 1900 rpm
Multi blade motor
180 cfm
Duct size : 150 mm
Noise level : 43dB 
Mouting size : 155 mm ( diameter )
Ceiling, wall andglass installation 
---
Product Comparison Airegard Ventilator AC180 Compact series 180 cfm Models and Prices