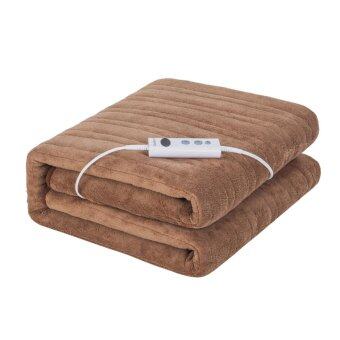 Latest Price: MYR429.00
Brands: iGuerburn
Category: Bedding & Bath > Bedding > Electric Blankets
---
Product details of iGuerburn Electric Heated Over Blanket – 150W – 160*130cm – 200gsm Coral Fleece - Washable Chocolate Soft Fleece Throw - 1 to 9 Hour Timer - 10 Temperature Settings
Ready for the winter or any unexpected cold waves? iGuerburn electric heated over blanket / throw provides ideal comfort for the cold days and nights. Enjoying rich softness, you can wrap yourself up or with your loved one in luxurious warmth on the sofa for a relaxing evening or in bed throughout the night. Without having to turn on the central heating, this blanket / throw can be well enjoyed by its natural soft coziness and toasty warmth. With digital display and only 3 setting buttons, the controller switch is extremely user-friendly.
If you are interested or satisfied with our products, iGuerburn underblankets, heating pads for specific body parts are also available via Amazon.
Note:
- Please ensure that the detachable power cord connector is fully engaged with the appliance before plugging to a household outlet (of 220-240V AC only). - If "E" is displayed check that the switch is properly connected to the outlet on the underside of the heat blanket.
Frequency conversion
Material: 200gsm coral fleece Power: 150W Dimensions: 160*130mm Cord length: 2m/6.56ft Colour: chocolate Digital-display controller Quality standards: CE - GS - RoHS - RCM - TUV Guarantee: 3 years
Caution:
1 If you want to detach the power cord from the underblanket , please press the buttons on both side of the connector to avoid damage.
2 We will match correct plug (UK , US or EU)to you according to different countries.
150W – 160*130cm
10 temperature settings
9 timer settings
Soft coral fleece material
Short-circuit protection
Machine washable
UK , US or EU plug
Complete iGuerburn Electric Heated Over Blanket - 150W - 160*130cm - 200gsm Coral Fleece - Washable Chocolate Soft Fleece Throw - 1 to 9 Hour Timer - 10 Temperature Settings Product Preview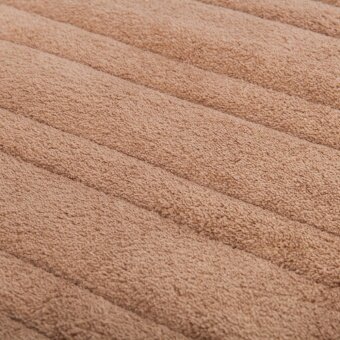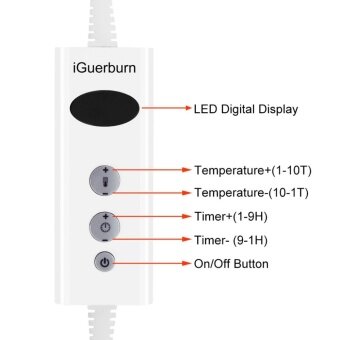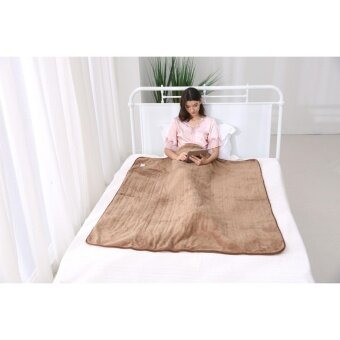 ---
Product Comparison iGuerburn Electric Heated Over Blanket - 150W - 160*130cm - 200gsm Coral Fleece - Washable Chocolate Soft Fleece Throw - 1 to 9 Hour Timer - 10 Temperature Settings Models and Prices